Wednesday, April 21 – Sunday, April 25
Welcome back Modern Midways!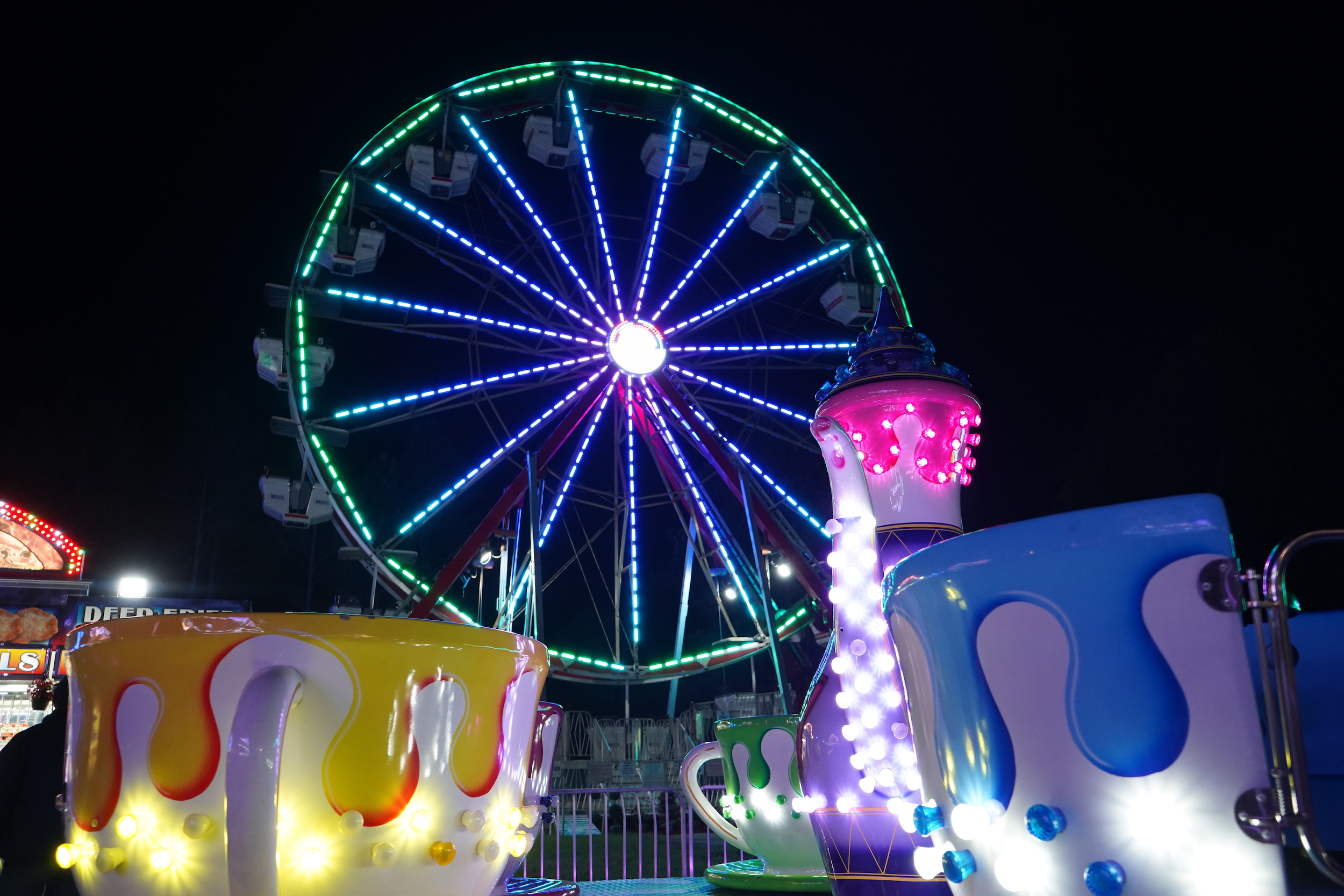 A glittering galaxy of spectacular state fair amusement rides and attractions, a mobile family fun fair and theme park for all ages.  Enjoy thrills, pure fun and wholesome entertainment and memories.
COVID-19 Guidelines
Tickets and Pricing
Tickets available online HERE!
1 Ticket | $1.25
18 Tickets| $20
40 Tickets | $40
Daily unlimited ride wristband | $25
Rides require multiple tickets | Free parking daily.
Behind Arts & Crafts on Airport Rd
Wednesday – Friday | 5pm – 10:30 pm
Saturday | 10am – 10:30pm
Sunday | 10am – 10:30pm